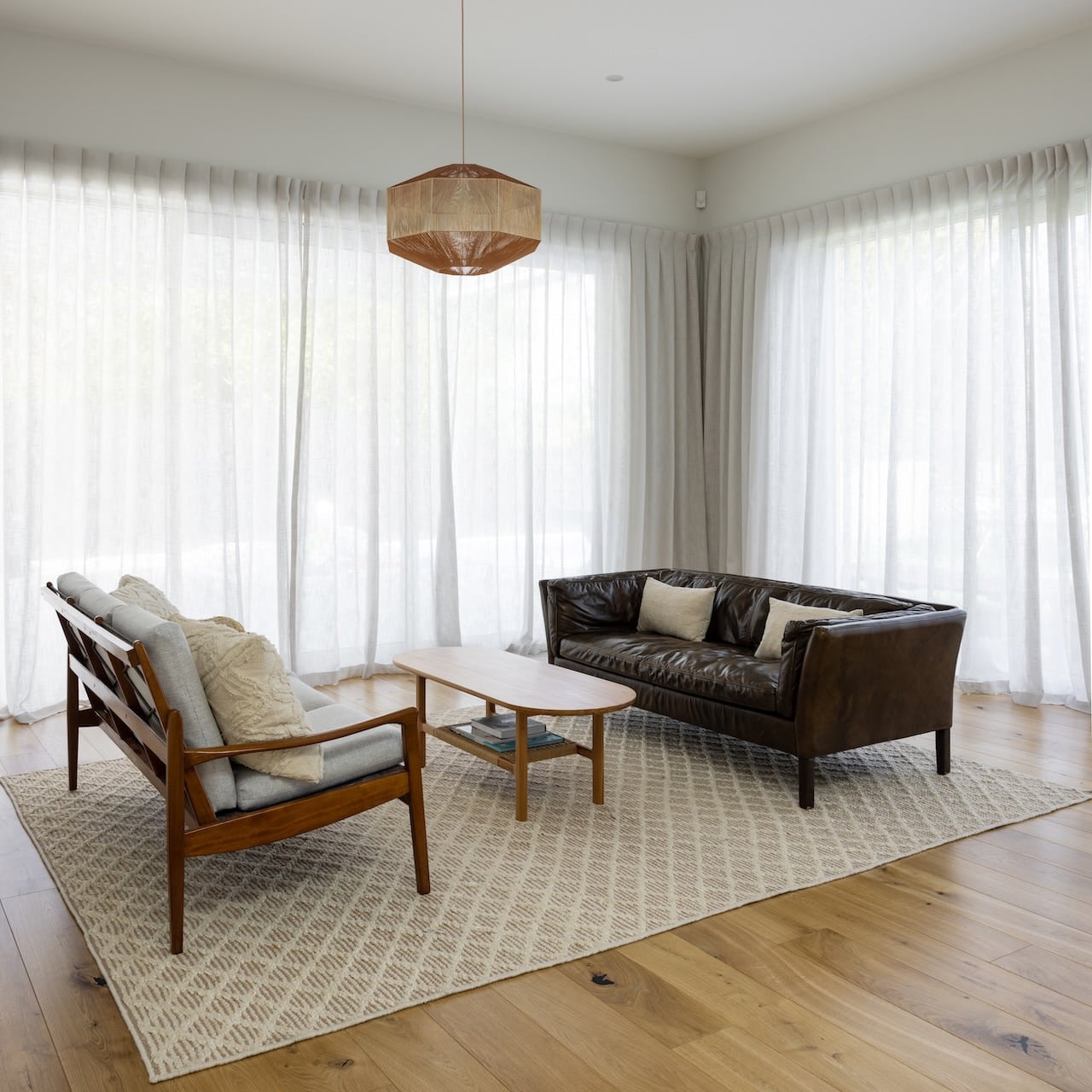 It was a privilege working on this project with the owners of this glorious property. They lived in the small original part if their home for a year before embarking on an extension and renovation. The original part of the home at the street front, had beautiful old matai floor boards which the owners wanted to restore. Vienna Woods worked with them to find a cohesive solution for combining the old, narrow floorboards with the new, wide floorboards. Instead of matching the size of the floorboard which is in keeping with the original style, they decided to bring cohesion through the colour and finish. The original floorboards were sanded back and stained to match the Distilled Oak that was laid throughout the new extension.
The Distilled Collection in Natural Finish is a wonderful design choice and option for owners who are after a particular colour or are wanting to match an existing floor or cabinetry. Our Distilled range showcases the variety of colours and finishes you can get with Vienna Woods Oak.
If you would like to explore timber flooring to suit your home, speak to one of our consultants today.
Product: Vienna Woods // Distilled Collection 180mm
Images: @markscowen_photography
Vienna Woods Project Consultant: damon@viennawoods.co.nz