The Crinkle Cut House designed by Pac Studio.
The dwelling boasts a captivating facade adorned with louvered doors, offering a versatile and adaptable living experience. These doors provide the option to shield the home from the bustling street while welcoming an abundance of natural light into the interior. The house showcases the advantages of passive design principles, with a thoughtfully planned layout, effective sun shading, and the use of high-performance thermal materials. This harmonizes airflow and ventilation, creating a comfortable and sustainable connection with the natural environment.
Situated on a corner site surrounded by pōhutukawa trees, this residence epitomises the perfect summer lifestyle in a charming coastal setting within a close-knit community.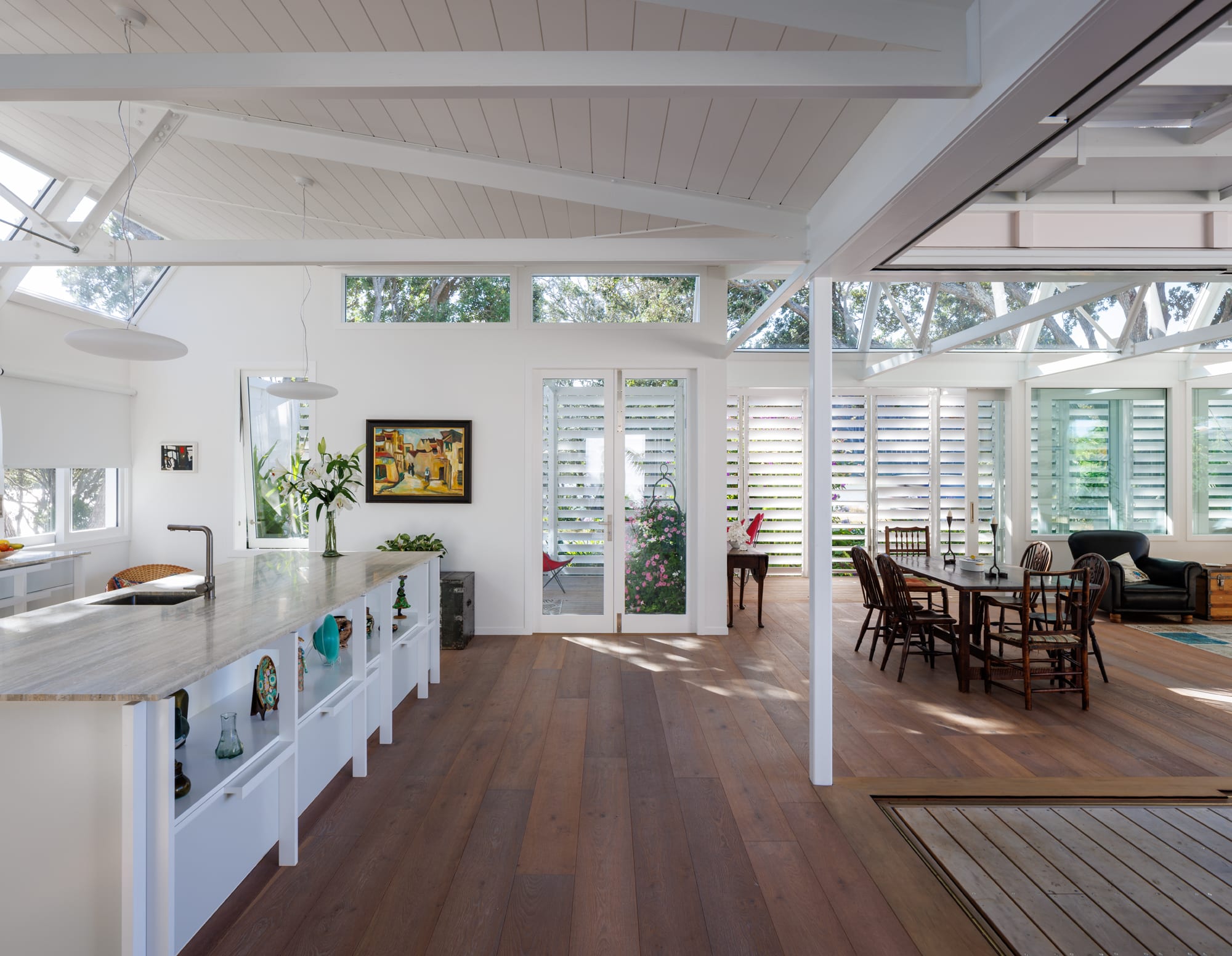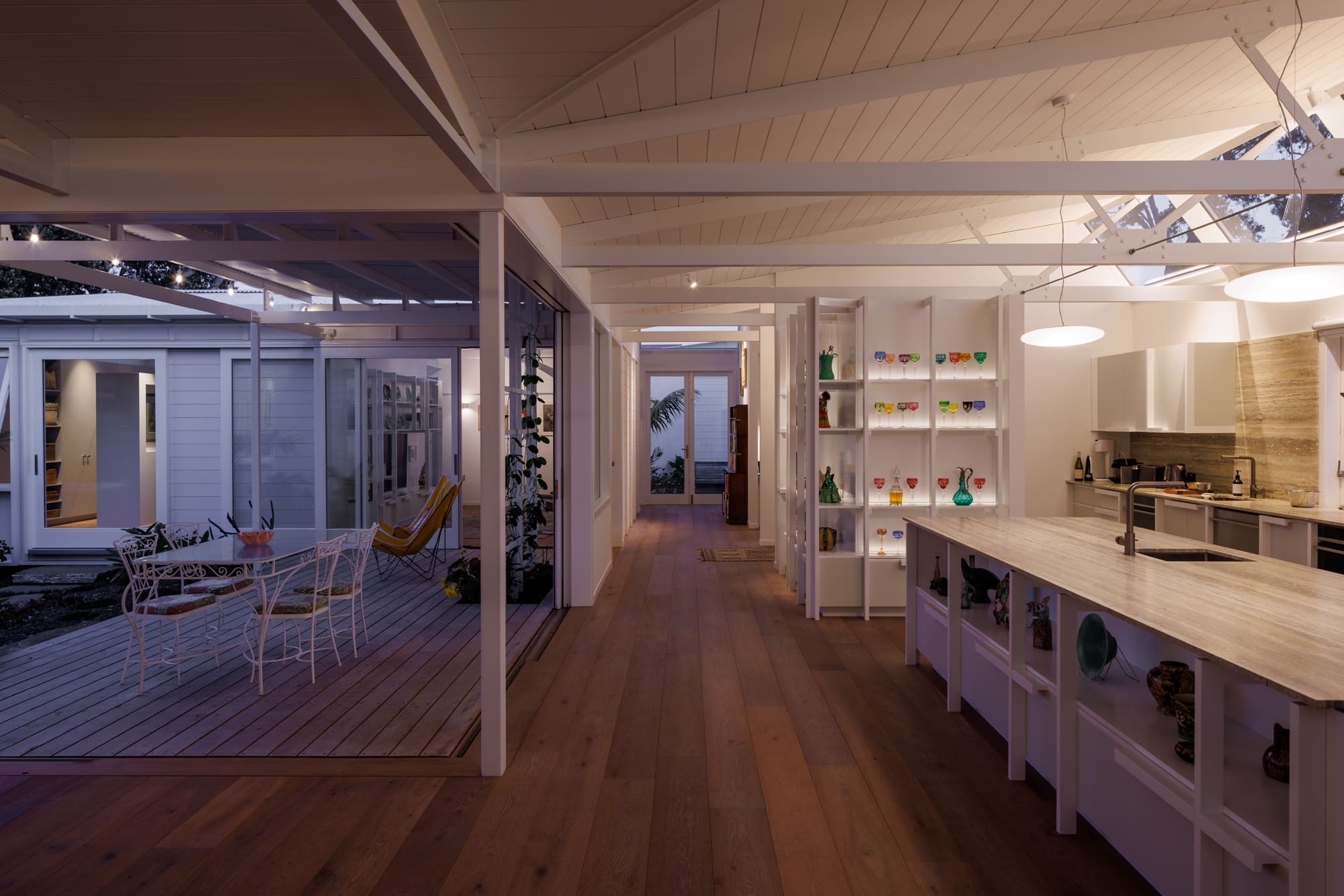 The timber flooring was chosen to add warmth and depth to the space, so it was important that the choice exhibited character.  Vienna Woods was able to offer a unique European-made oak floor with subtle features and a sophisticated smokey nature.  
The facade features horizontal weatherboards with a batten grid that positions the windows in constant, dappled shade, embodying our intent to harness the interplay of light and shadow in our design.
The louvered elements add dynamism to the residence, affording precise control over airflow, light, views, privacy, and openness. Whether you wish to disconnect from the outside world or engage with the neighborhood's activities, the louvers provide the flexibility to adapt to your preferences. On a warm summer day, you can immerse yourself in the vibrant local scene, observing the comings and goings of dog walkers, swimmers, and cyclists, or you can adjust the louvers to modulate wind, sunlight, and ambient light, tailoring the environment to your liking.
One of the defining architectural features is the raking clerestory windows that encircle the house. These windows enable the residents to savor the ever-changing positions of the sun and moon in the sky, as well as the captivating interplay of light across the carefully crafted structural elements within the interior.
If you would like to explore what timbers would work to suit your home, speak to one of our consultants today.
Product: Vienna Woods // Flamingo Smoked Oak, oiled finish tongue and groover system
Architect: Pac Studio
Builder: Lindesay Construction
Images: Simon Devitt