You may have noticed on our website that our products can be searched by availability – 'In Stock' or 'By Indent'.
In Stock means that the flooring is a stock item and we can usually supply at short notice, although it pays to be aware that we do occasionally sell out of an item due to high demand and it can take time to replenish the stock.
An Indent or "Special Order" is one that we make especially for a customer.  This product will be selected specifically to suit the project.  At Vienna Woods we place a number of Special orders for customers every month. 
The advantage of ordering a product through a special order is that the client will have access to specialised timber flooring and wall claddings that aren't typically available in Australia and New Zealand.  The client may choose from a variety of stains, protective finishes, planking styles, widths, parquet and thicknesses.  Also available are a wonderful array of reclaimed and repurposed timbers that in many cases will be a one-of-a-kind wooden floor for your space.
Some points about special orders with Vienna Woods:
 The timeframe: Typically 4 months, however can be longer in some cases
 The options: Almost endless, so it's a good idea to visit our showroom for inspiration as a starting point
The Vienna Woods Special Order system tracks your order from moment it is placed with the supplier, through to delivery to your door.  At any moment we can give you an estimated arrival date, once the order is on a container ship, the estimates become increasingly accurate.
Special orders are available to home owners, trade and commercial operators alike
The Vienna Woods Special Order Process:
 Consult with a Vienna Woods Timber Flooring Expert regarding your project
 Narrow down options 
Sample Approval
A deposit begins the order process
Communication regarding shipping progress
Product inspection and payment on arrival
Enjoy your unique timber flooring
If you have enough time before your project starts, we recommend that you consider this option as it can be well worth the while sourcing a unique product, tailored especially for your living space.
 Some products that we arrange via special orders include; The Flamingo Parket Collection, Admonter Reclaimed Wall Cladding and Vienna Woods // Antique Floors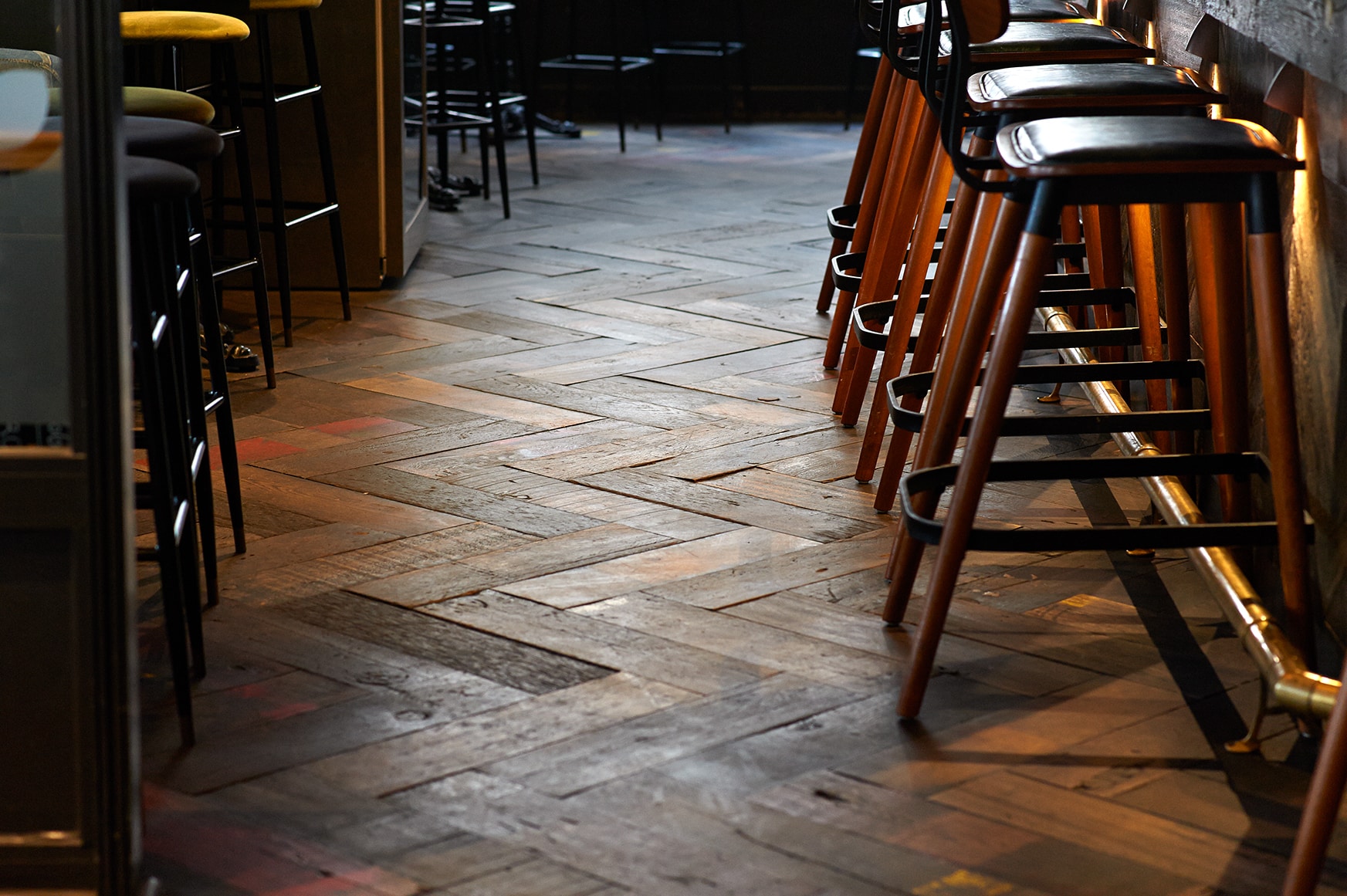 Vienna Woods // Reclaimed Wagon Oak Herringbone
Vienna Woods // Admonter // Reclaimed Hacked