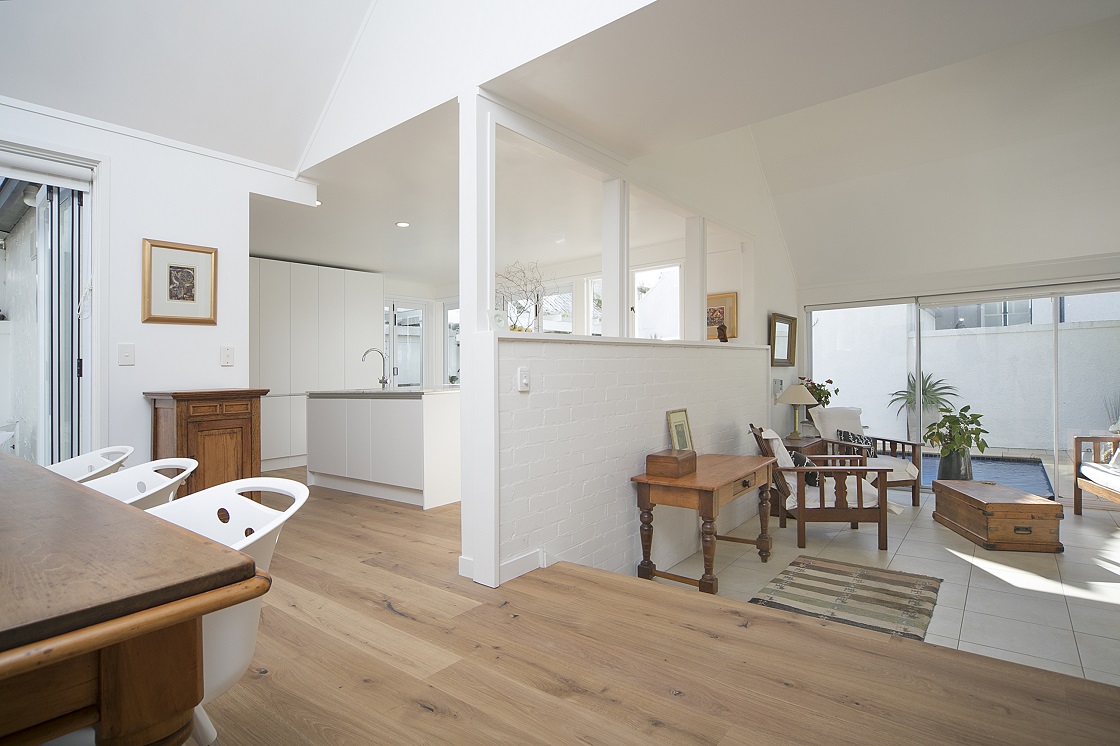 The owner of this architecturally unique residence in Milford, wanted a natural oak floor in neutral tones without too much yellow. They also wanted flooring with a unique texture to provide contrast to the white brick walls and to provide a unique character.
Admonter oak stone with alpin texture fit the bill perfectly. The alpin texture and rustic oak grading brings a very natural, organic tone to the interior.
The alpin texture combines strong brushing across the board with scraping of the wood, to create a truly unique sensory experience.
 Engineered Timber Flooring: Vienna Woods /// Special Order /// Admonter