Timber flooring is likely to be the design feature that takes up the largest area of your home, therefore your choice of product has a huge impact on the atmosphere of your interior. Here are 8 easy ways you can ensure your timber flooring elevates your home to a luxurious level.
1/ Choose European Made Timber Flooring
Most 'European' wood flooring available in New Zealand is actually manufactured in Asia. If you really want a more refined atmosphere in your home, specify genuine European made timber flooring.
The Europeans combine centuries of wood working tradition with the latest technology, to craft superior quality engineered timber flooring.
Perfect milling precision, the latest European designs and wood treatments and generous longer lengths of flooring are some of the features of European made timber flooring. All of these elements combine to bring that special x-factor to your home; a feeling of quality and refined luxury throughout the interior.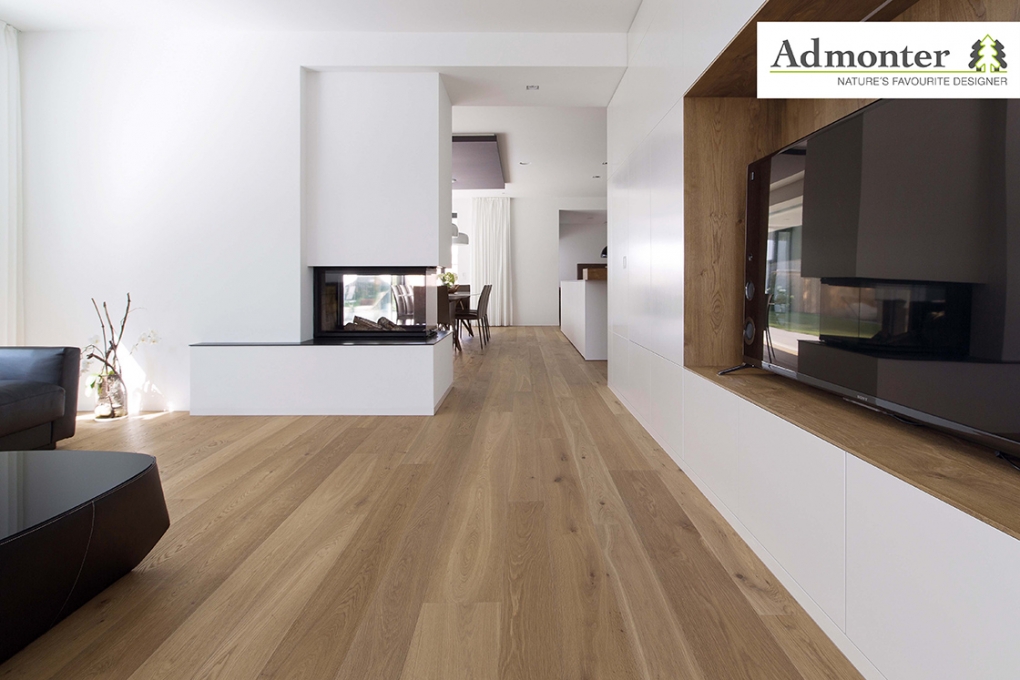 2/ Use Wide Floorboards
Wide floorboards are an easy way to elevate the appearance of your interior. Wide floorboards bring 'wow' factor and a grand sense of scale to the interior. Depending on the size of room, you may consider anything from 180mm up to 300mm.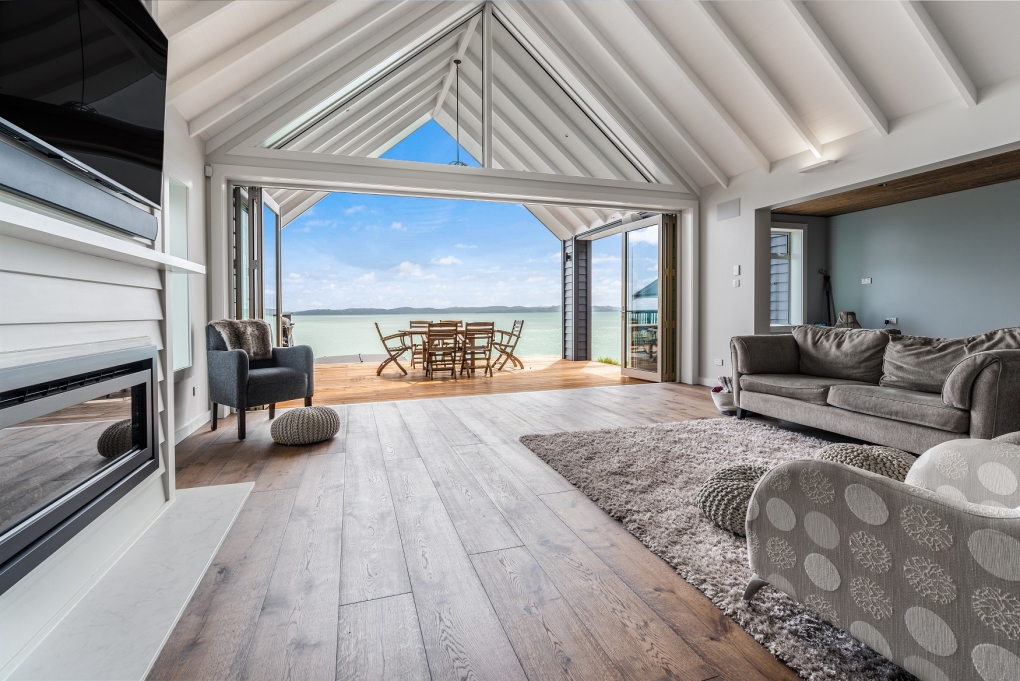 3/ Specify Longer Floorboards
Floorboard length is a vital element that is surprisingly often overlooked. As an example, most of the oak floorboards available in New Zealand are relatively short in length, as they're usually sourced from Asia, resulting in a busy appearance to the finished floor. These short boards are typically a maximum length of 1900-2000mm, with a high percentage of much shorter boards mixed in – eg. about 40% of boards may be from just 600mm in length.
By comparison, Vienna Woods ensure that we always source the longest boards possible in each range we offer. Typical lengths we source from Europe are from 2200mm to 2400mm, however we can source massive lengths of up to 5 metres. Our floorboards come in fixed lengths where possible (with no shorter lengths supplied). Some products do come with shorter boards of mixed length, however we always ensure that even these 'shorter' boards are of reasonable length.
These generous sized longer floorboards from Europe will elevate your interior, bringing a premium atmosphere to your home.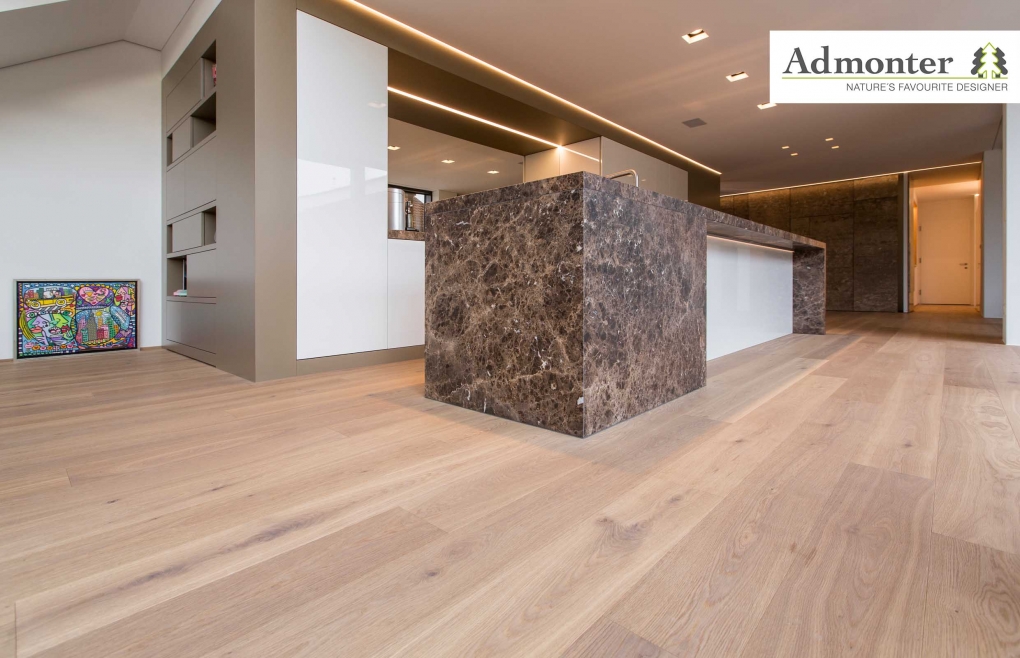 4/ Herringbone and Chevron Patterns
These classic patterns updated for modern living are an excellent way to achieve a sense of luxury in your home. We recommend using European manufactured herringbone or chevron, as milling precision is absolutely vital in achieving a premium look with these patterns.
It is increasingly common to combine these patterns with standard boards in other areas of the home – apart from creating a visual feature this also helps keep costs down.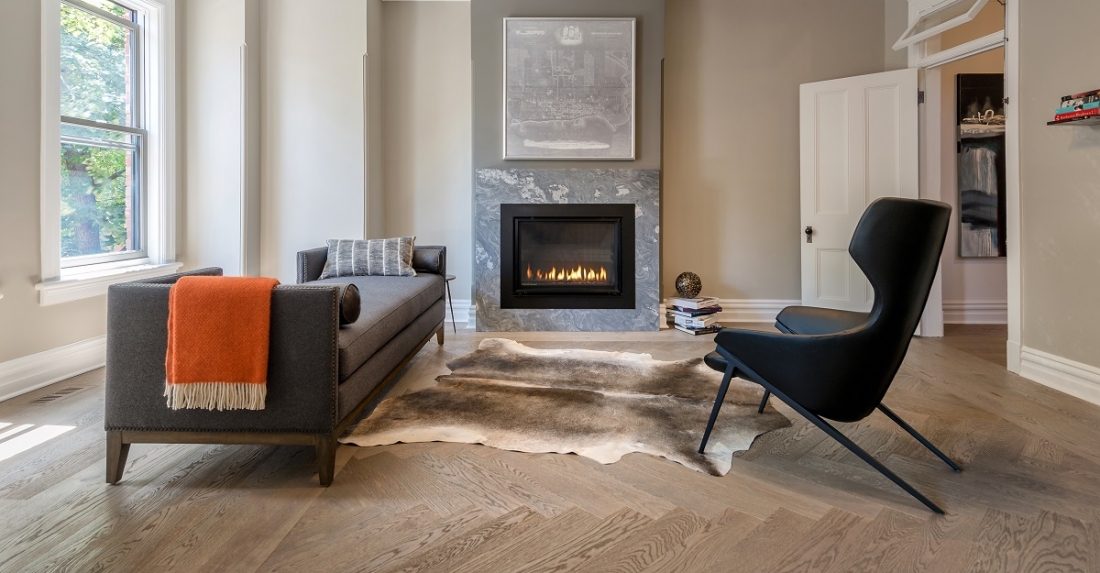 Admonter Oak Grey Herringbone
5/ Brass, Aged Brass or Matt Black trims
This is a relatively easy way to bring extra style to your interior. The trims can be placed in doorways where your wood flooring meets other floor coverings. Alternatively, you can add a feature to your floor, such as placing some boards in diagonal patterned sections in your hallway, with the metal trims creating a border between the feature pattern and standard floorboards.
6/ Open Stair Treads
Open stairs bring a unique architectural element to your interior. We can offer a prefinished tread option that is unique to the market; open stair treads made in the same factory as your flooring, from exactly the same wood source. The colour tone, texture and finish is the same as your flooring which helps achieve a seamless look between these interior elements.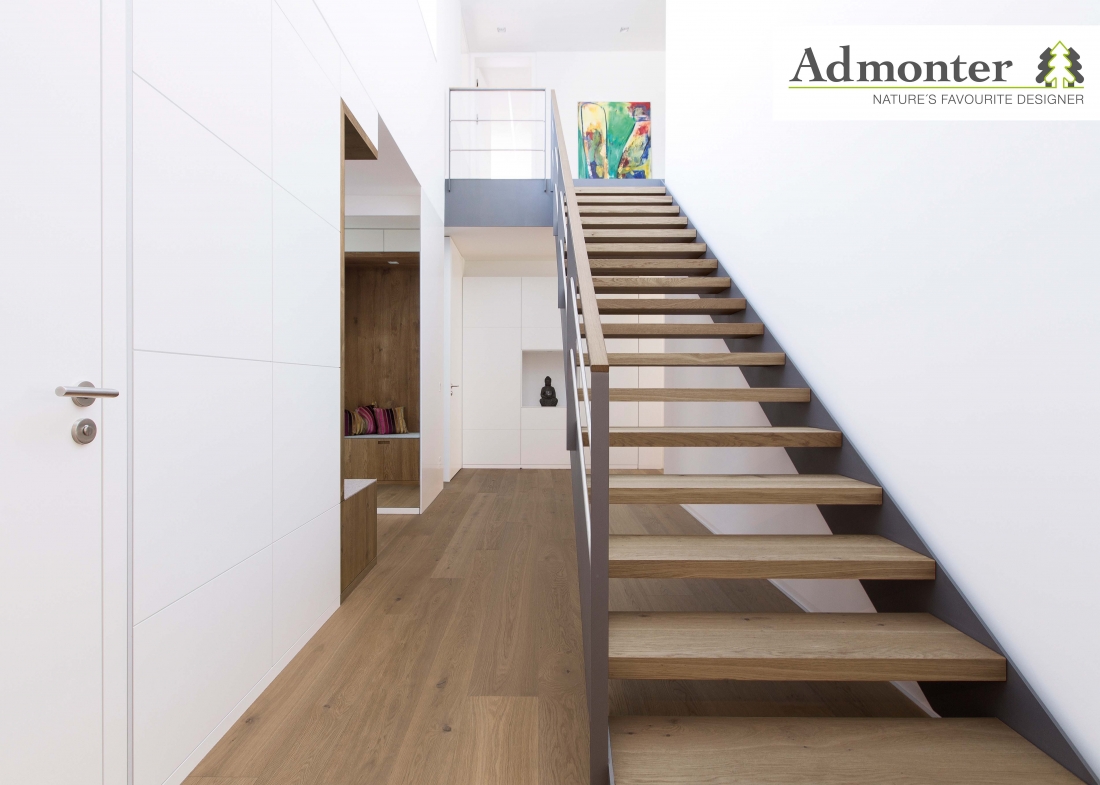 7/ Matching Skirting
Matching skirting is available from select manufacturers and is an elegant way to tie the flooring and skirting together for more impact.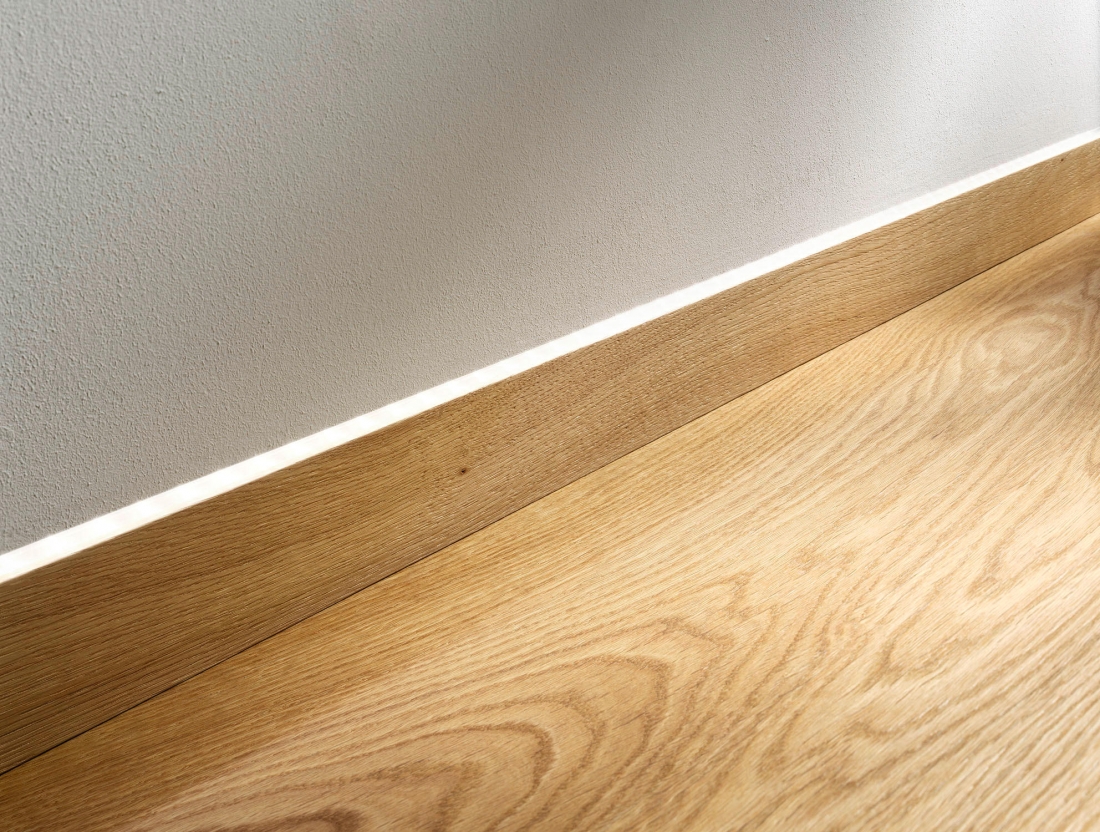 8/ Wall and Ceiling Panels
Using matching or contrasting wood panels or floorboards on walls and ceilings is an excellent way to bring some architectural wow-factor to your home.