Inspired by our local architecture
At Vienna Woods, we believe the floor is the foundation of a created space.  The ambience begins from the floor up.  The Distilled Collection is the foundation for warm, sophisticated, classic spaces.  Spaces to share with friends and equally, enjoy in solace and tranquility.
The timber we use is the best oak that we can find in the world.  Sourced from Lithuania where the average temperature is 8 degrees Celsius, this timber grows slowly and as a result has a wonderfully rich grain and a superior hard-wearing durability.  The timber is process in Europe and so carries meets the rigours of the European standards, including zero formaldehyde or VOC's.  We use modern technical stain-craft techniques such as reactive stains, to help build a depth of colour and enhance the grain-profile of the timber. We source this timber sustainably where we can, so ask us about the FSC certification.
As a collection, we see a connection to the classic cocktails of days gone by, where there was sophistication and intrigue in a beverage prepared by a creative mixologist.  These cocktails mixed with the best quality freshest ingredients and presented to perfection, enhance the environment.  Vienna Woods Distilled is a best-in-craft collection of the best timber and finishing processes available in timber flooring.
The specification:
Available in long lengths at 2.4m
Available in 220mm wide or 180mm wide
Available in Hard Wax Oil or UV Lacquer
Contact our specialists for more more information // info@viennawoods.co.nz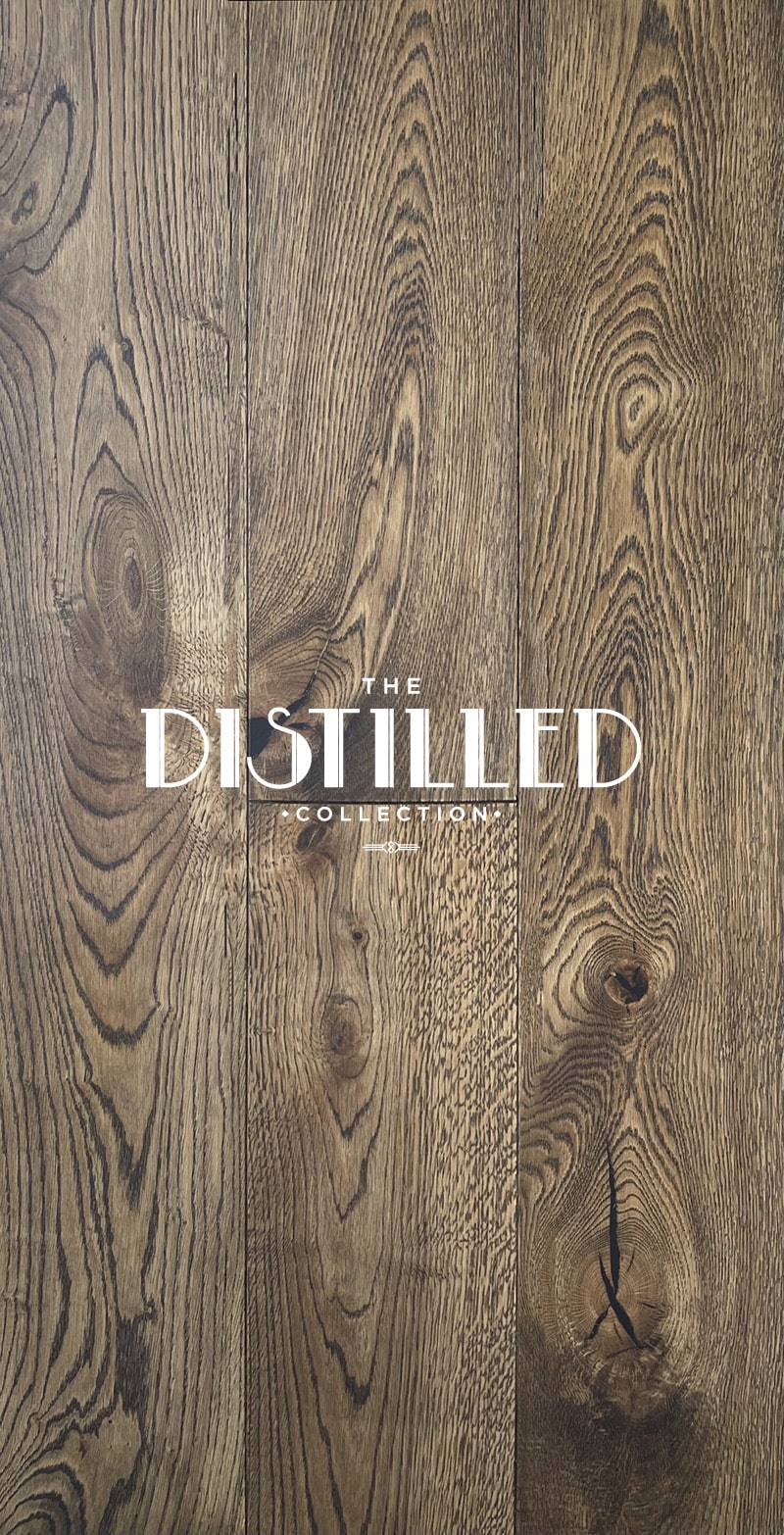 Sourced from Europe, finished locally.